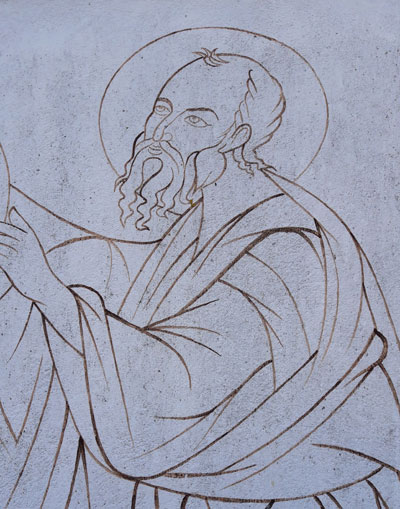 Anthroposophical studies and meditations
What esoteric Christianity can learn us about human being and genesis?
Module 1:  5 lessons
The constitution of human being
Basic meditative exercises
Module 2: 10 lessons:
Sleep and death
The celestial hierarchies.
The creation of the universe and the human being through the spirituals hierarchies
Origins of the Bad. Why suffering and sickness.
To approach the healing forces of Christ through own free understanding.
Courses based on the books of Rudolf Steiner:
Die Geheimwissenschaft im Umriss (GA13)
Die Evolution vom Gesichtspunkte des Wahrhaftigen (GA 132)
Wie erlengt man Erkenntnisse der hoheren Welten? (GA 10)
Theosophie (GA 9)
Contact: Christophe Dumont
Hoge Zand 3A, 2512EK The Hague.
www.shiatsudenhaag.org
070 402 39 42
innerchoice3@gmail.com
Lessons in English, Dutch or French, depending of the group.
Date:
2 October: Open lesson.
First module: Mondays 9, 16, 23, 30 October and 6 November.
Time: 18:30-20:30
Price: 75 eu.
Time is not anymore to naively believe
but to freely understand.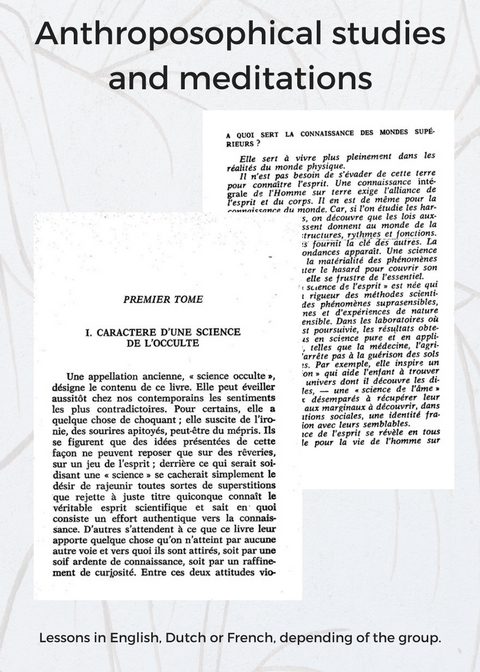 contact: innerchoice3@gmail.com
——————————————————————————————————————-
Meditatiecursus en spirituele studie 2017.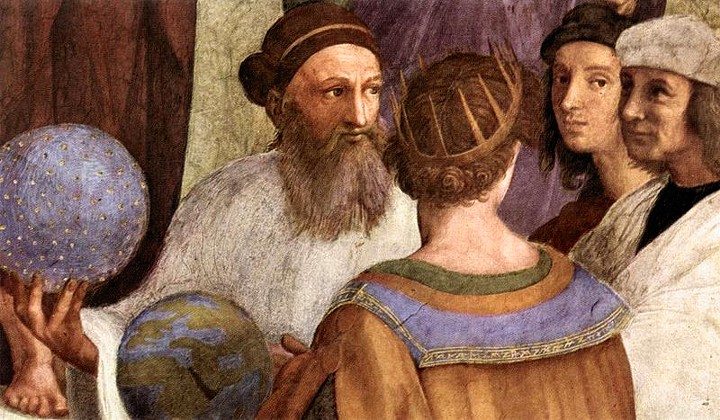 Welke lichamelijke, emotionele of morele pijn we ook hebben, we dragen allemaal een ongeschonden Kern in ons, die niet kan worden beschadigd.
Met deze Kern contact maken is het geheim van een Gelukkig Leven.
Het is het geheim van elke genezing, transformatie en elk groeiproces.
Maar hoe doen we dit?
En is er een hoe?
Konden we maar met een toverstok alle sluiers die ons van ons Ware Bestaan scheiden, wegnemen!
Maar het is een stuk ingewikkelder dan dat. Het is een weg, die van ons vraagt om de mens en de natuur tot in detail te bestuderen en elke dag oefeningen te doen.
Studie en oefening zijn de 2 pilaren van de spirituele weg of de weg naar het Zelf en het Universum.
Ik bestudeer al meer dan 15 jaar de spirituele kennis.
De kennis en de oefeningen die ik doorgeef zijn niet van mezelf, maar zijn afkomstig van de meesters die ik bestudeer: Rudolf Steiner, Daskalos, Martinus en anderen..
Dus als:
Je de betekenis zoekt van wat er gebeurt in je leven;
Je methodes zoekt om elke dag in lijn te komen met je Ware Natuur;
Je zélf wil leren de obstakels die je tegenkomt te transformeren:
dan kan deze cursus je helpen.
Wanneer: Om de week op vrijdagochtend van 10.00 tot 12.00.
Presentatie dag op 9 juni 2017, 10.00
Waar: Hoge Zand 3A, Den Haag centrum.
Hoeveel: Eerste proefles gratis. Daarna €15,00 per losse les. Ook kan je een strippenkaart kopen van €90,00 voor 5 lessen, die 3 maanden lang geldig is.
Contact: Je kunt contact met me opnemen via mail: innerchoice3@gmail.com of bellen: 070-402 39 42.
Om meer te weten over mijn activiteiten, kun je kijken op mijn website: shiatsudenhaag.org
Geen voorkennis en geen geloof zijn nodig om deze cursus te kunnen volgen.
In tegendeel. Een open geest en frisse blik zijn nodig en alles is te integreren door je eigen persoonlijke ervaring.
—————————————————————————————————————————————
Spirituele ochtenden.2016
Ochtenden voor meditatie en spirituele studie bestemd voor vrije geesten, onafhankelijk, open en rationeel, die geraakt zijn door de goddelijke vonk…

Spiritualiteit moet in onze tijd wetenschappelijk benaderd worden. Het is geen kwestie meer van geloof.
Het Westen ontkent zijn eigen spiritualiteit. De Westerse mens gaat zoeken in India, in het Boeddhisme wat hij hier al onder zijn voeten heeft. Door dat te doen bevindt hij zich in een spagaat tussen het Westerse concept van de kracht van het ik en het Boeddhistische concept van de vernietiging van het ik.
Als er Eén Kennis is, moet men haar benaderen volgens zijn eigen cultuur, om aldaar kiemen van nieuwe ontwikkelingen te kunnen brengen.
Het vergeten van het spirituele in het Westen is geen toeval. Dat is een historische noodzaak geweest om de materie te kunnen beheersen. Als men blijft vastzitten in deze beheersing, zonder de spiritualiteit weer te ontwikkelen, krijgen wij de wereld van nu.
Onze spiritualiteit weer ontwikkelen is geen luxe, het is een noodzaak. Haar weer te ontwikkelen in vormen die bij ons passen is dringend.
Op persoonlijk niveau om rust en blijvende innerlijke vreugde te vinden.
Op sociaal niveau om uit deze chaos te komen.
Alleen de Kennis brengt een blijvende vreugde. Maar welke Kennis?
Het kennen en beheersen van de materie is niet voldoende. Het is nodig om het onzichtbare achter het zichtbare te leren kennen. Maar je kan het onzichtbare niet zomaar kennen. Daar zijn voorwaarden voor. Je moet jezelf kennen en enige meesterschap over jezelf hebben verworven om het onzichtbare op een gezonde manier te kunnen benaderen.
Er bestaat geesteswetenschap, maar je moet de echte leraren vinden. Hier zijn een paar leraren die zich kenmerken door de breedte en diepte van hun onderricht: Rudolf Steiner, Omraam Mikhael Aivanhov, Daskalos, Martinus.
Maar hoe vind je je weg in de overvloed aan spirituele boeken, workshops, cursussen etc?
Dat is het onderwerp van deze ochtenden: zich wijden aan spirituele kennis, deze door meditatie in zichzelf te integreren, zich laten transformeren door deze kennis.
Niks spectaculairs, maar wel inspanningen die hun vruchten zullen afwerpen op de lange termijn. Niet voor mensen die een quick-fix oplossing verwachten.
Bepaalde ontwerpen die kunnen aan de bot komen:
Meditatie: begrijpen wat ik doe en…doen!…
Van Materie naar Geest.
Van Geest naar materie.
Het openen van het Hart gaat via het openen van het hoofd.
Van het kleine naar het grote ik.
De lichamen van de mens, gezien van de spirituele kennis.
Het transformatie proces: Dood en op nieuw geboren woorden.
De evolutie van het mens bewustzijn zichtbaar gemaakt via de kunst historie.
Princiepen van schepping: Hoe de Natuur het Universum schept.
Kan ik deze principes imiteren om mijn eigen leven te creëren.
De nood van de verschoning van de Ziel.
Zelf genezing: principes en in de praktijk.
De rol van Christus in de mens evolutie.
Waarom is Boeddha populair en Christus niet.
Religieuze ontwikkeling zonder te moeten een religieus groep te volgen.
De tijden van het naïeve geloof zijn op: Ruimte voor de studie tijden!
Van hoofd naar Hart: van begrijpen naar ervaren.
Een brug tussen de wetenschap van de materie en het wetenshap van de geest.
Het mens als een microkosmos.
Voorwaarden om de kennis van het onzichtbaar te ontwikkelen.
Transmutatie van de ziele krachten door meditatie.
Vragen?
Vrijdag ochtend, om de week, van 10.00 tot 12.00.
Eerste les gratis, daarna: 20 Eu.
Begin: september 2016
Adres: Hoge Zand 3A, 2512EK Den Haag.
Contact: Christophe Dumont, innerchoice3@gmail.com, 070 402 39 42.
Geen specifieke kennis is nodig om deze lessen te kunnen volgen.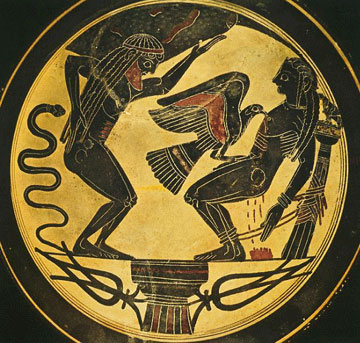 =================================================================
2014
Some cold forces come from the body!…
November 3, 2014
It is autumn, it is getting cold.  But do you know that coldness also comes from inside?
Do you know that the physical body needs coldness to maintain its form?
Do you know that this forces which are necessary to maintain the body in shape have very deep influences on our psyche? Do you realize that as long as there is no awareness about those forces it is difficult to master them?
Knowing that can help you to master negative forces in you…
Learn to recognize how forces of your bones and of the blood circulation influence your psychic forces:
Indifferences of the bones and hate in the blood circulation!
A morning lesson to get in touch with the deep forces within.
The only way to built real inner knowledge is to meet what there is with no judgement and to understand the function of what seems to be bad. That's the only way to built some knowledge of subtile forces without falling into illusion.
One morning about bones and blood, about form, hate and love!
Saturday 22 november, from 10.00 till 13.00
Price: €45,-
Adress: Praktijkcentrum de Morgenster, Laan van Meerdervoort, 352-A2563 BB Den Haag
Do you want to master deep inner difficult impulses and developp positive ones ?
October 8, 2014
The

Spleen

: from nostalgia till harmony
Do you get the autumn spleen?
Good!:On 18 on October from 10.00 till 13.00 comes a Spleen morning!
We had in September/beginning October some absolute beautiful moments of perfect spleen's energy: Moments of softness and harmony, beautiful rays of yellow light between clouds. A very soft yellow compared to the orange-red of summer.
Those moments are actually moments of grace: A withholding between summer and autumn, a moment of absolute between-ness, between the warm expansion of summer and the beginning of contraction leading to winter.
Inside the body the spleen is the most mysterious organ: You can remove it without dying but according to traditions like traditional Chinese medicine or esoteric Christendom this organ has very big spiritual and energetical functions.
How comes?
We will explore this mystery.
The spleen is for nostalgic people!
If you feel this nostalgia taking over, come and discover some mysteries beyond nostalgic feelings.
This nostalgia doesn't address the 60's, or 80's. No it addresses our spiritual origin. This is the subtle call of the soul!
This course addresses those who feel the big inner call and want to explore the treasure it contains.
Good jump into autumn and hope to see you on Saturday 18 October!
Price; 45, – excl.
Location: Praktijkcentrum de Morgenster, Laan van Meerdervoort, 352-A2563 BB Den Haag.
Journey through the secret life of the organs.
The Heart.
Do you experience too often that your Head and your Heart as being disconnected from each other?
Do you wish to connect knowledge to spiritual forces?
Do you wish to develop some clear methods to developp your inner life?
Do you want to connect deeper to yourself and to trees, the blue sky, people?
Are you searching for a more true connection to things?
Then this Heart meditation day may be for you!
Since years I'm helping people with physical pains having psychic roots.
I've noticed how important it is to have a steady base if you want to work on how psychic forces and body influence each other.
I've seen also how ignorance is one of our biggest blockages in one personal evolution. When you know how to connect deeper vto what's going on in yourself or in anything youn observe, there is at least one big consequence: You feel more connected, thus more alive. You're life becomes just more intense!
Let's bring knowledge and heart together!
During this day "Heart meditation" we will use physiology as a steady base for our visualisations and drawings. That's a very unusual way to connect to the heart, isn't it?
You will learn some new meditation's ways which guide us from superficial perception till the core energy of what you are looking at or studying. Being a flower, a tree, an organ or a feeling, it doesn't matter: When you understand the principle you can apply them to anything you want to.
No fight between head and heart anymore!
What will we do:
We will learn the 4 steps meditation: This meditation is a path to deeply connect to whatever you relate to.
We will study some basic physiology.
We will draw the processes happening in the human body.
We will use physiology as object of meditation.
This day is dedicated to te heart: We will connect to our heart in a very unsual way and discover what our heart has to teach to us.
Do you want to be a eternal student of life?
Do you want to participate to the secret life of your heart?
Here are the practical information:
Location: Praktijkcentrum de Morgenster, Laan van Meerdervoort, 352-A2563 BB Den Haag
Date: Saturday 19 July. From 10.00 to 17.00 (around). Bring some lunch with you. There is also a café in the neighbourhood. One our lunch pause.
Price: 90,00 eu.
To inscribe contact me at innerchoice3@gmail.com
Journey through the secret life of the organs.

We start with the Liver.

– Find back the feeling of wonder you had as a child while looking at nature!

– Reconcile intellect and feelings.

– Meditate according to western minds

– Make a bridge between official medicine and alternative medicine.

– Learn to use visualisations.

– Learn how to develop a perception of subtile energies.(Can be applied to feel the organs as well as everything else)

Are you ready for this journey?

Location: Praktijkcentrum de Morgenster, Laan van Meerdervoort, 352-A2563 BB Den Haag
Date: Saturday 24 mei. From 10.00 to 17.00 (around). Bring some lunch with you. There is also a café in the neighbourhood. One our lunch pause.
Price: €90,-

PS: You can read more about this course in the blog section by clicking here

PPS: You can inscribe till Wenesday 21 Mei. So Hurry up if you want to come!

2013:


A modern way of initiation:

The cosmic evolution
as inner experience

" If we go deeper into the detail of this (cosmic) evolution we will succeed to experience in our soul an alive overall picture of all the spirituals events and this image will have a specific property. (…)
The human being will be able to spiritualise the bodily functions and will also be in state of regulating the spiritual forces of the external world. The force of Christ will reign and act in him.
This impulsion, if strong enough, can reach the same goal than the one of antic path of initiation."

Rudolf Steiner, The Gospel of Jean in relation to the other Gospels. (GA 112)

Vast program isn't it?
But don't worry, we will walk it step by step, everyone do it on its own rhythm, nothing can be forced in this work…

This course addresses to beginners feeling attracted to this particular spiritual path as well as people having already a good knowledge of Rudolf Steiner work.

Perhaps you have already studied the cosmic evolution according to R. Steiner but so many aspects stay unclear that you would like to dive into it again.

Or you feel deeply touched by it but also would like that those stories become somehow more concrete to you.

I will not hide the fact that this study ask for motivation and courage: It's a very vast study (just about who we are and how the all cosmos is created!…). It ask thus to stay consequent in the search.

I'm here to facilitate this job! Since years and years I'm studying and meditating this subject. I'm giving lessons to a small group which I thank for giving me the opportunity to refine and renew the lessons and meditations.

As alive knowledge, this huge image of the cosmic evolution is of course impossible to set into a definitive picture. At contrary, it stays an open and alive image which always gets nourished through new perspectives, new insights and new implications for our daily life. This growing inner picture becomes an inner ground, a soil on which we can rest, find trust, energy and impulses to solve our individual challenges.

We can understand here how our little individual evolution can contribute to the evolution and recovery of the all Earth.

We can understand that we are not completely powerless regarding the big issues of our time. We can see that each step of any individual towards more harmony has effect on the all. This understanding leads us to more enthusiasm and implication into the world.

The materialistic vision of an earth floating into an empty cosmos where only mechanical forces are playing can only lead us to feelings of emptiness and absurdity of life. This vision can just not answer to any spiritual intuition.

This course addresses those who have the intuition or even the vision of some spiritual world acting behind matter.

After all it belongs to you to form your inner world. I can just facilitate the work by offering the result of my own studies. I mainly hope that it will motivate you to create own pictures, to form your own understanding.

You're creativity stays completely free.

From those meditations you can expect deep effect on you're being. Working with picture of the cosmic evolution slowly but surely brings some deep feeling of inner safety, calm and trust towards the events of your life. Even if youre not quite sure of how it works exactly, you just notice that you're changing…

" The anthroposophy gives to the human being some spiritual nourishment which doesn't come from the senses." R.Steiner

Content of one lesson:
– Description of a part of the cosmic evolution as described by Rudolf Steiner
– Guided meditations so that the content of the lesson becomes an inner experience which makes sense to you.
– Sharing of inner experiences if you wish to do so.

Tempted by the adventure? You can contact me via mail: Click here, or via telephone:

Dates: Monday evenings, 18.30-20:00, every two weeks.

Free open lesson on Monday 28 October 2013 at 18.30

Price: € 65, – for 5 basic lessons
– If continuation, €15, -/lesson, each lesson being independent from others.
Inscription and more information:
mail: innerchoice3@gmail.com
Tel :
Language: English or Dutch. There is a Dutch group meeting on Friday

***************************************************************************************************

*********************************************************************************************************

Spiritual science and Meditation.

Five introduction lessons

You're a spiritual seeker.
You would like to meditate within a group.
You're searching for a solid base for your own practice.

Then this course can be for you:
A basic course about:

The 4 bodies of a Human being.(visible and invisible bodies)
A brief history of development of human consciousness
Why me? From stuck in your thinking till creative Mind.

With meditation, visualisations and art exercises.

A Place where beauty meets knowledge.

Dates: Monday evenings, 18.00-20:00, every two weeks. Starts 11/02/2013

Price: -€ 50, – for the 5 basic lessons
– If continuation, € 15, -/lesson, each lesson being independent from others.

Inscription and more information: http://www.innerchoice-shiatsu.nl/
mail: innerchoice3@gmail.com
Tel :
Language: English. There is a Dutch group meeting on Friday morning. If interest just contact me.

2012:

New lessons in september 2012:

1) Meditation and shiatsu massage.

( For dutch text, click here)

Purpose of the lessons: To meditate and give a basic shiatsu massage which favorise vitality, health and a calm mind.

Structure of one lesson:
– We begin with a meditation helping to clear and strengthen the 3 main centers of the human being. We will start each time with the same meditation. Through repetition the effect of the meditation becomes a concrete experience. It allows to integrate this meditation in your system and to be able to do it at home alone. It is a very strong and healthy meditation to start the day.

– Perception exercices: how can I get to experience energy? we will make some exercices to discover our inner habilities to perceive forces behind things. Learning about clear intention and concentrated attention.

– Do-in: exercises for the body helping the energy to flow freely in the meridian system. It helps for well-being feeling.

– Pause; coffee, tea.

– Shiatsu: a little bit of theory about the yin/yang, but more practice. we will learn a basic shiatsu massage.

*Lesson 1: Yin/Yang aspect of the human body. Shiatsu of the back.

*Lesson 2: repetition of the back+ legs. ( bladder meridian).

*Lesson 3: Mobilisation and shiatsu of shoulders, neck. how to help someone with stif neck/shoulders. (Triple heater meridian).

*Lesson 4: Yin/yang in relation with the position of the meridians. (Stomach meridian)

*Lesson 5: Yin/yang and the meridian system; sides of the body and liver/gallbladder energies.

Special attention will be given to a respectful and pleasant touch. A soft touch allows deep effects.

The purpose of the first part of the lesson, before the pause, is to get prepared for giving a massage: you will higher your energy level, develop some self-awarness and get more quiet in your mind.

The theory part is about to know a little bit what you' re busy with, and have some insight about the human being as a microcosmos in the macrocomos.

Pratical informations:

Max 15 person per lesson.

Location:

Het Coachhuis
Raamweg 4
Den Haag.

De locatie is goed te bereiken met openbaar vervoer, 15 minuten lopen van Centraal Station. Er gaat ook een tram. Jullie kunnen vóór de deur parkeren, dat kost wel € 1,70 per uur. Graag aanbellen op de 2 de verdieping.

To reserve, you can phone at or mail at innerchoice3@gmail.com

Price: 375 eu. for 5 lessons. (2,5 ours per lesson)

Dates:

1 Friday lessons
2. Saterday lessons
3. newyear lesson
vr 12 oktober 2012
vr 26 oktober 2012
vr 9 november 2012
vr 16 november 2012
vr 7 december 2012
za 20 oktober 2012
za 27 oktober 2012
za 3 november 2012
za 17 november 2012
za 8 december 2012
za 19 januari 2013
za 2 februari 2013
za 16 februari 2013
vr 1 maart 2013
vr 15 maart 2013

Friday: 18:00 till 20:30

Saterday: 10:00 till 12:30

2)Spiritual science and Meditation.

( For dutch text, click here)

Structure of one lesson: Short lecture followed by some meditations.
We will start with some images about the creation of the world according to Rudolf Steiner and Denis Kloceck.
We will start with the so called "'Saturn's time", followed by the Sun, Moon and Earth.

The accent is on Saturn, because here happens the achetypes of what will later develop. To meditate some images from this time can lead to strong inner experience. Our deepest structures are here touched, very closed to the source…

Cental idea from this serie: To get some picture about "falling out of paradise" gives some intuitions and impulses on the way back to our Divine nature and also helps to perceive the divine in nature.
Other subject which will come:

Organ meditation. To understand some basics about our organs and to experience their energies.

The 4(or 5) elements. Earth, Water, Air, Fire. Meditations on plants, stones, etc…

Focus: To perceive the forces beyond the surface of what we usually see and experience a deep connection with everything arround.

Alchemical transformation: What do I do with darkness in me?. Transformation of emotions. Comparison between meditative states and alchemical processes.

There is really a lot to discover!
Big accent will be on inner experience!
Practical:

Friday morning from 10.00 to 12.00, every two weeks

15,00 €/lesson

Each lesson independant from others. Free to come or not to each lesson. Just let me know each time if you come, for practical preparations.

If you want to inscribe or more informations mail at innerchoice3@gmail.com or phone at
3) Falling into the heart: Meditation meetings.

A basic meditation course to adress our deepest nature.
Regulary taking time for contacting some deep inner silence allows us to develop more inner knowledge, balance, clarity and peace of mind.

Practical:
– Monday evening from 18.30 to 20.00, every two weeks
– 12,00€/lesson
–Each lesson independant from others. Free to come or not to each lesson. Just let me know each time if you come, for practical preparations.

Contact innerchoice3@gmail.com, or