La présentation est ici en anglais mais je donne aussi ces cours en français.
What esoteric Christianity can learn us about human being and genesis?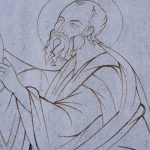 Module 1:  5 lessons
The constitution of human being
Basic meditative exercises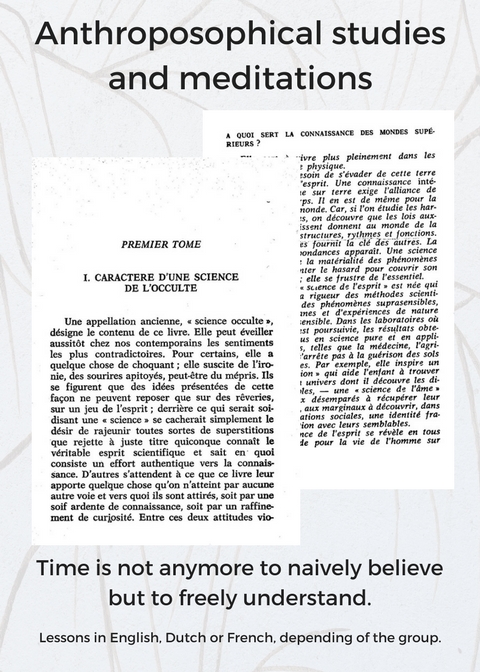 Courses based on the books of Rudolf Steiner:
Die Geheimwissenschaft im Umriss (GA13)
Die Evolution vom Gesichtspunkte des Wahrhaftigen (GA 132)
Wie erlengt man Erkenntnisse der hoheren Welten? (GA 10)
Theosophie (GA 9)
Contact: Christophe Dumont
Hoge Zand 3A, 2512EK The Hague.
www.shiatsudenhaag.org
070 402 39 42
innerchoice3@gmail.com
Lessons in English, Dutch or French, depending of the group.
Date:
16 Fevrier: Open lesson.
First module: Vendredi 23/02-2,9,16,23/03/2018
Time: 10:00-12:30
Price: 75 eu.
Time is not anymore to naively believe
but to freely understand.
Contact: innerchoice3@gmail.com