You will find on this page the description of the  skype sessions.
-Are you going through emotional difficulties?
–  Are you in a period of stress?
– Are you going through a challenging time in your life?
– Do you feel that you need some support to climb the mountain?
– Are  you experiencing some recurrent problems and do you want more control  of your life?
These skype sessions will address emotional problems and several stresses that you may experience in your life right now.
No need to come to my practice to get some help anymore!
Feel free to contact me to see if a skype session would be appropriate for you.
This initial consultation is completely free, with no obligation. It is a way for us to determine if this type of treatment is right for you.
I know that most of my clients particularly appreciate the soft welcoming quality of touch during a shiatsu session. I can guarantee you that you will also experience this total welcoming attention and atmosphere during a skype session.
The session itself consists of two parts: an initial conversation to accurately determine the most relevant issues in your life right now that you would like to change. This item is sometimes very quick to see. Sometimes it takes a longer dialogue before to be able to trace the exact energy which is in need of change.
Once this root cause is identified, transformation can begin, which is the second part of the work. Through focus, attention and deep listening, it is possible to tune into the energetic resonations within the body. I can then guide you, step by step, to release the energy block, and replace it with a new, positive energy.  At the end of the session you will experience a new impulse, like a new seed in you, to make new decisions, move in new directions and create new openings.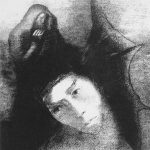 Do you want to change a negative emotion, free yourself from a stuck situation , or find new ways, when it feels like everything is resisting?
Be sure that my sessions will bring you new perspectives.
Be sure that you will be surprised by your own richness. I' m only here to help you to get there.
I  would never pretend that I can solve everything but I can guarantee that I can help you one step further on your journey.
I bring in this work more than 12 years of experience as  a shiatsu therapist and as a facilitator in emotional transformational processes. To transform suffering, to understand its deep function and to learn to use it as a mean of development has always been my passion.
During the one year training of Thomas Hubl ''Mystical principle of healing'', I could experience the power of distant sessions through skype.
This path of healing is always deepening and is leading to the discovery of the depth and the beauty of the human soul.
This path leads to the inner gratitude towards life, which lies in every one of us and is waiting to be awakened.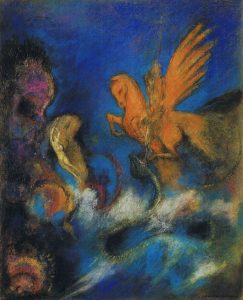 But our big treasures are well kept .
As the dragon watches over gold, our riches are guarded by our deficiencies, our shortcomings, our limiting beliefs, our apparent limits.
We have to face the Dragon to reach the Gold. There is no other way!
This Dragon presents itself to us in the form of obstacles, frustrations, diseases, invasive emotions and disharmonies. These sufferings are calls for change. I invite you to cross the disharmonies to find your riches and reconnect with the natural joy of existing.
The price of a session is 60.00 eu / hour, taxes included.
For my shiatsu customers the first session is gratis!
The session takes place only if it is paid in advance, to avoid any inconvenience.
Guarantee: If for any reason you are unhappy with the session, you have a week after the session to let me know. I will then reimburse you in full.
To contact me, simply click here or call me at 070 402 39 42.
Yours truly!
Christophe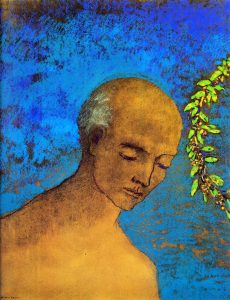 PS: I work in Dutch, English and French.
PPS: Paintings by Odilon Redon.