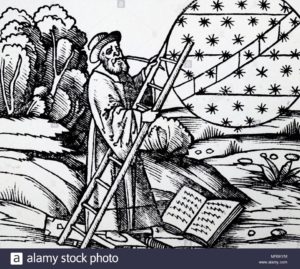 On repart à zero!
We start from the beginning again!
The courses are starting again on Monday 2 September, from 18.00 till 19.30 (around).
We will start again by building progressive concentration's exercises.
We will also use the 5 elements picture to have an understanding of the meditation's steps.
The practice would involve a quarter in the morning and one in the evening. More if you want but the first aim would be a small but regular practice. This is much more efficient than meditating like crazy and then nothing….The struggle to maintain a daily practice belongs to the education of the inner will that we want to attain….
All of that still of course in the light of the science of the spirit and the anthroposophy. Subject as following will be approached: Star's system, cosmogony, human's constitution, function of suffering, evolution of consciousness….I have no plan on that, it depends of the questions of the group or of what I find important to share at that moment.
I'm really happy to start again, I hope you too!
We still do it in small group, 5 persons maximum.
Bigger group will also eventually start on Friday's morning, one every 3 weeks, I will come back later on that.
All the best!
Christophe
PS: As usual, the language will depend of the group: English, Dutch or French.
PPS: Contact: innerchoice3@gmail.com